Sofas can be a nightmare to clean. Unfortunately, spills are bound to happen from time to time so, unless you want to cover your couch in plastic, it's important to know how to clean it safely.
Before you go to clean your couch make sure you check the manufacturer's cleaning instructions, which can usually be found on the tag. Your couch's tag can answer a lot of questions for you. Typically, the tag will have one of four different letters on it.
W — You can clean this material using water.
S — No water. You'll need to purchase a special solvent-based cleaner.
WS — You can use water or a solvent-based cleaner on this sofa.
X — Vacuum only.
Cleaning a couch can vary greatly based on the fabric of your couch. Here are tips to help you clean the three most popular couch fabrics.
How to Clean a Fabric Couch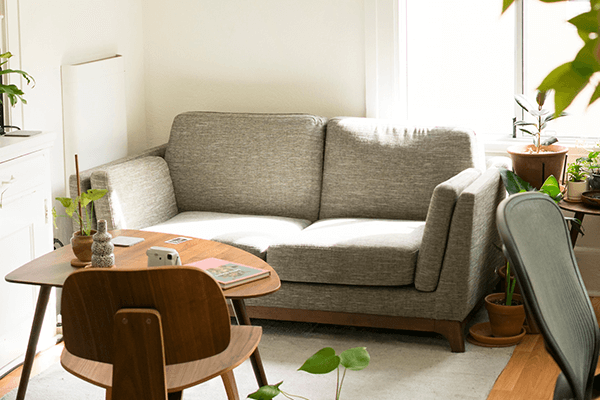 If your couch is vacuum only (X), here's how to clean it:
Sprinkle baking soda on your couch and let it sit for 15-20 minutes.
Vacuum all of the baking soda up using the upholstery attachment.
How to Clean a Leather Couch
If you can clean your leather couch with water or a solvent (WS), here's how to clean it:
Vacuum your couch using a soft brush attachment. Make sure you get into the crevices.
Mix a solution of equal parts water and vinegar.
Using a microfiber cloth, wipe down the entire couch.
Dry the couch using a clean towel.
To condition your leather couch mix one part vinegar with two parts flax seed oil. Using a soft cloth, apply this mixture in circular motions and leave overnight.
In the morning, buff your couch with a clean rag to restore shine.
How to Clean a Microfiber or Suede Couch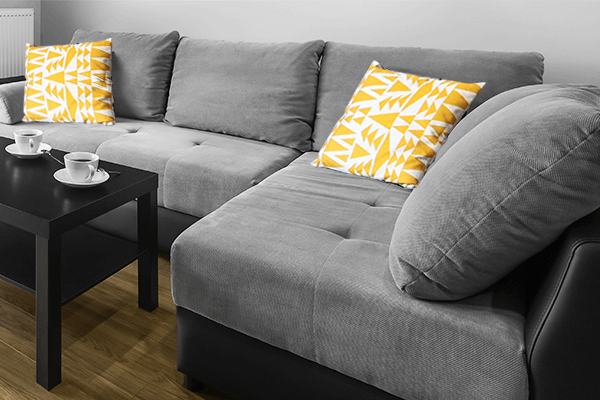 If you can clean your microfiber couch with water (W), here's how to clean it:
Mix a solution of warm water and a few drops of liquid dish soap and put it in a spray bottle. (If your couch has an S on the label, then fill your spray bottle with alcohol.)
Spray the stain you're hoping to remove.
Using a white towel, rub the spot in a circular motion.
Once the fabric is dry use a soft scrub brush to gently rub it. This will help fluff the fibers making it look new again.
Thinking of getting your couch professionally cleaned? Cleaning fabric, leather, microfiber and suede couches is no challenge for a Stanley Steemer upholstery cleaner. Call 1-800-STEEMER or schedule an appointment online today.