Go to location contact info
Go to location phone number
Go to location services offered
Go to location online specials
Go to location before and after
Go to location Why Stanley Steemer
Go to location Customer Testimonials
Go to location description
Go to location areas served
Go to location photo and videos gallery
Go to location frequently asked questions
Go to location careers
Carpet Cleaning Services & More in Lafayette, IN
Stanley Steemer of Lafayette, IN provides professional deep cleaning services and comprehensive care for a cleaner, healthier home™
80 Creasy Ct
Lafayette
,
IN
47905
WHY STANLEY STEEMER
Season's Greetings & Holiday Cleanings
As the year comes to a close, there's no better place to be than home for the holidays. This season, make home healthier and happier with a professional deep cleaning by Stanley Steemer.
GET A FREE QUOTE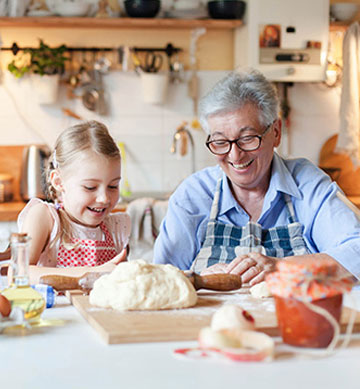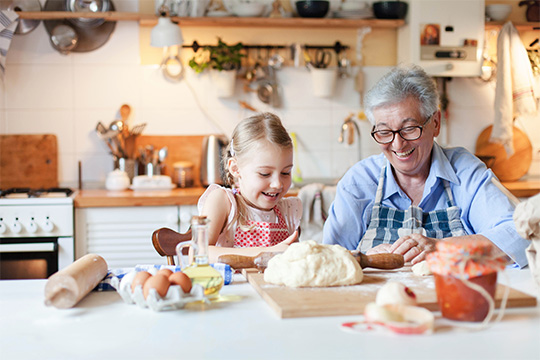 ABOUT OUR LAFAYETTE, IN Location
Proud to serve the local community
Stanley Steemer of Lafayette, IN is proud to provide professional cleaning services in Lafayette and around Benton, Clinton, Fountain, Tippecanoe, Vermillion, and Warren counties, including Battle Ground, IN; West Lafayette, IN; Dayton, IN; Montmorenci, IN; Stockwell, IN; Clarks Hill, IN; Otterbein, IN; Frankfort, IN; Attica, IN; Veedersburg, IN, and more.
Serving local homes and businesses for over 45 years, Stanley Steemer in Lafayette, IN has built a reputation for excellent service and professionalism throughout the Lafayette community. Assuming leadership in 2022, Todd Yeoman continues this legacy of excellence with over 5 years of Stanley Steemer experience and managing multiple locations, including the Charleston, SC branch. From floor to air duct cleaning and all services in between, your home is in the hands of a company you can trust.
Specialized Carpet and Upholstery Cleaning: Our professional cleaning equipment is specially engineered at a Stanley Steemer facility to deliver advanced results and quality control. Paired with our highly skilled technicians, we can custom clean your unique carpet and upholstery including leather couches. Our gentle, neutral cleaners are also EPA Safer Choice certified so no harmful residue is left behind. This makes it safer for your family and pets.
Comprehensive Air Duct Cleaning: Don't wait for cleaner indoor air—Stanley Steemer now provides air duct cleaning services in Lafayette. Our NADCA-certified technicians are standing by to improve the air quality of your home or business. A single ductwork cleaning can eliminate allergens, improve the efficiency of your air duct system, and even reduce utility costs. Find local deals and schedule an air duct cleaning appointment today for a no-obligation, in-home inspection and estimate.
Area Rug & Oriental Rug Cleaning: In addition to our professional in-home area rug cleaning services, Stanley Steemer of Lafayette provides specialized rug cleaning at our off-site facility as well. Our off-site area rug cleaning facility allows us to safely remove dirt, pet urine accidents and odors, and more through our state-of-the-art machinery—leaving you with a clean rug without the risk of damage.
Expert Tile & Grout Cleaning in Lafayette: We use a high-pressure water and vacuum system to clean tile & grout lines. Our method removes dirt, debris, and allergens to create a cleaner, healthier environment. Before cleaning, technicians assess floors and safely test the presence of a seal or wax for proper cleaning. When it comes to tile & grout cleaning, Stanley Steemer of Lafayette is your trusted professional.
Deep Hardwood Floor Cleaning: Our gentle, high-speed scrubber and pH-balanced hardwood cleaning solution reach tough dirt and contaminants that mopping simply can't. We safely and effectively clean all types of hard floors including solid wood, engineered wood, laminate, LVT, and more. For hardwood floor cleaning in Lafayette, look no further than Stanley Steemer!
Commercial Cleaning Services: We can clean any-sized business with our commercial service offerings in Lafayette. With flexible scheduling, we work with you to provide the deep clean your facilities need, when you need it. Even after hours or weekends.
Water Damage Restoration: When an emergency strikes, our Lafayette location is ready to mitigate damage and help protect your home from further damage.
Data-Backed Allergen Removal: Our cleaning processes remove an average of 94% of common household allergens from carpet, 96% of common household allergens from hardwood, and 96.5% of common household allergens from tile and grout.
Background-Checked Technicians: For the safety and trust of our customers, all our Lafayette cleaning technicians are background-checked as part of our hiring process.
24/7 Scheduling: With our online scheduling tool and 24/7 call center, Lafayette customers can schedule services whenever they need them.
CERTIFICATIONS
IICRC: The IICRC, or the Institute of Inspection, Cleaning and Restoration Certification, is a certification and standard-setting non-profit organization for the inspection, cleaning, and restoration industries.

IICRC Carpet Cleaning
IICRC Upholstery and Fabric Cleaning
IICRC Water Damage Restoration
IICRC Applied Structural Drying
IICRC Applied Microbial Remediation

NADCA: The HVAC Inspection, Cleaning and Restoration Association, otherwise known as the National Air Duct Cleaners Association (NADCA) is a nonprofit association of companies engaged in the cleaning of HVAC systems.
OSHA 10-Hour General Industry Safety and Health: The OSHA Outreach Training Program provides training on the recognition, avoidance, abatement, and prevention of workplace hazards.
AWARDS
Small Franchise Owner of the Year – 2014
Franchise Takeover of the Year – 2015
AFFILIATIONS
COMMUNITY INVOLVEMENT
In addition to serving their customers, our Stanley Steemer team is commited to community involvement and over the years we have supported the Tri Kappa Sorority.
AREAS SERVED
Alamo, IN
Ambia, IN
Attica, IN
Battle Ground, IN
Boswell, IN
Buck Creek, IN
Clarks Hill, IN
Colfax, IN
Covington, IN
Crawfordsville, IN
Darlington, IN
Dayton, IN
Earl Park, IN
Forest, IN
Fowler, IN
Frankfort, IN
Hillsboro, IN
Kingman, IN
Kirklin, IN
Ladoga, IN
Lafayette, IN
Linden, IN
Mellott, IN
Michigantown, IN
Montmorenci, IN
Mulberry, IN
New Market, IN
New Richmond, IN
New Ross, IN
Newtown, IN
Otterbein, IN
Oxford, IN
Pine Village, IN
Romney, IN
Rossville, IN
Sedalia, IN
State Line, IN
Stockwell, IN
Talbot, IN
Templeton, IN
Thorntown, IN
Veedersburg, IN
Wallace, IN
Waveland, IN
Waynetown, IN
West Lafayette, IN
West Lebanon, IN
Westpoint, IN
Williamsport, IN
Wingate, IN
View All Areas Served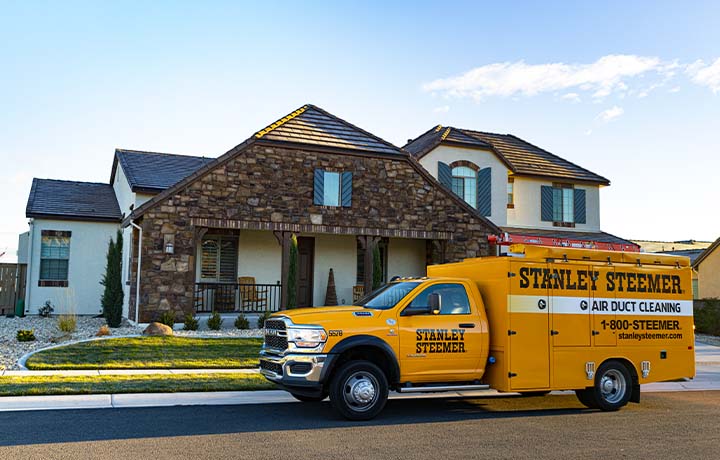 FREQUENTLY ASKED QUESTIONS
How long will it take to clean my carpets?

On average, it will take approximately 20 minutes per room. This time can vary greatly depending on the amount of furniture to be moved, how soiled the carpet is, and any necessary spot removal treatments. Learn more here.

Do you move furniture when you clean carpet?

Yes. There is no charge to move furniture and we are professionally trained to move your furniture. After the cleaning is completed, we will return it to its rightful place on protective padding as needed. We do suggest you remove items off of your furniture like electronics, plants, lamps and knick-knacks. We will move most furniture that can be safely moved. There are several items we will not move, including: pianos, electronics, china cabinets, beds, dressers with mirrors, pool tables, etc.

How much does air duct cleaning cost?

Air duct cleaning costs will fluctuate depending on the number of furnaces and vents in your home. However, it will typically cost $500 or more.

Beware of companies who offer eye-catching low prices as these services most likely do not provide the proper, whole-home cleaning needed to be effective. In fact, "failure to clean all components of the system can result in recontamination of the entire system" and minimize the benefits of cleaning (National Air Duct Cleaners Association). Our air duct services include a whole-system cleaning powered by our truck-mounted vacuums and air duct cleaning specialists trained to NADCA standards.

Learn more about air duct cleaning costs.

Why should I have my air ducts cleaned?

Indoor air can often be two to five times more polluted than outdoor air. Having your air ducts cleaned helps to improve indoor air quality.
Cleaning your air ducts and removing irritants that infiltrate your home can help subside common symptoms of asthma and allergies.
Removing dirt that's built up in your system over the course of 5+ years will help you maintain a cleaner home. Clean ducts mean less dirt that circulates in your home and in your air.
Dirt buildup and other contaminants in your vents can restrict airflow. This causes your unit to work less effectively and not properly blow out hot or cold air as you need it to.
By having a clean HVAC system, your improved energy efficiency can also translate to lower utility bills and can help extend the life of your system by reducing wear and tear.

Learn more about air duct cleaning benefits here.

What types of payment do you accept?

Our location accepts American Express, Discover, MasterCard, and Visa.
JOIN OUR TEAM
Build a Career with Stanley Steemer
Looking to start a career? We offer our employees an opportunity to build rewarding careers with a company that has decades of experience cleaning America's homes.
EXPLORE CAREERS NEAR ME